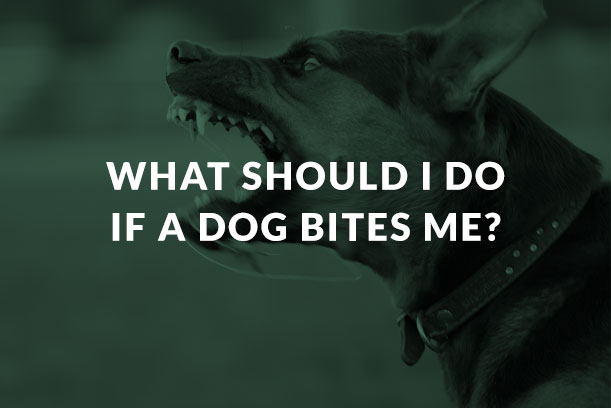 Man's best friend isn't always friendly. Sometimes our furry companions turn against us and become aggressive and violent. Dogs can be unpredictable and put you or others you know in harms way. It doesn't matter whether you are familiar with the dog or have never seen it before. If a dog becomes aggressive there are certain steps you should take to ensure you or your loved ones are safe and covered for the injuries incurred during the incident.
Treatment
Dogs have sharp teeth and can deeply puncture your skin to cause serious damage. Don't wait to see if the wound will heal by itself; seek medical attention immediately after the incident. A physician will examine the wound for muscle, tendon or even bone damage, and administer the proper treatment. Additionally, you run the risk of infection when bitten. If the health of the dog is unknown, you may contract rabies and a rabies shot will be needed. A physician may also prescribe you antibiotics to prevent infection.
After you are out of harms way and have calmed down you'll need to document proof of your attack. Have someone you know and trust get the following information while you are seeking medical treatment. Have them talk to the witnesses of the attack and get their contact information for future reference. You should also take pictures of any wounds you received during the attack so you have evidence of the extent of the wound after you receive treatment. If the owner is present, have someone get their contact information too and ask for copies of the vaccinations their dog has received. Contact their vet shortly after the attack to verify the vaccination record.
Report the Incident
You'll need to report any dog attack to animal control or the police and give them the information of the owner and the information of any witnesses. You may also get a call from an insurance company if the owner is insured. Be sure to collect the information of the insurance company as well, including the claim number and the amount of money set aside for your medical expenses.
After you've obtained proof, received treatment, and reported the incident, consider obtaining an attorney versed in dog bite cases to help ensure you are fully compensated for your injuries.
---
This site is intended purely as a resource guide for educational and informational purposes and is not intended to provide specific legal advice. Any information provided on this site should not be used as a substitute for competent legal advice from a professional attorney in your state. The use and receipt of the information offered on this site is not intended to create, nor does it create, an attorney-client relationship. The content of an e-mail sent to Scott T. Gegenheimer Attorney at Law or any of its attorneys will not create an attorney-client relationship and will not be treated as confidential.