Baton Rouge Car Accident Attorney
Louisiana Personal Injury Lawyer With More Than 20 Years' Experience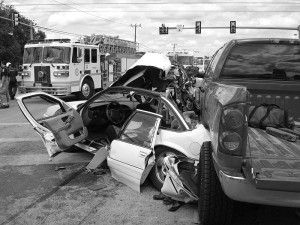 At the Law Offices of Scott T. Gegenheimer, we put more than 20 years of legal experience behind every case and are ready to work for you. We will help you through every aspect of your claim. If you have private insurance, we can recommend doctors to treat your injuries. The insurance company is not looking out for your interests and is interested only in limiting the amount of money it will pay in claims. You need someone on your side who will look out for your rights and make sure you get what you are entitled to.
Contact us today to schedule a free initial consultation with a highly skilled and experienced Louisiana car accident attorney. Remember, no matter how low the impact, there can still be serious damage and injuries.
Baton Rouge Auto Collision and Car Crash Attorney
Our law firm is able to represent people who have suffered all types of injuries, including:
Brain injury
Spinal cord injury/paralysis
Back or neck injuries
Loss of limb/amputation
Broken bones
Wrongful death
We will not charge attorneys' fees unless you collect an award, either through a negotiated settlement or a verdict in trial. Whether you were involved in a rear-end collision, distracted driving accident, drunk driving accident or other type of accident, we can assist you. Even if the other driver was uninsured, you still have options for recovery.
No Pay No Play Law
Louisiana law requires every driver to carry insurance coverage. This law is known as the "no pay no play" law. Generally speaking, if you do not have car insurance and are in a car accident, you forfeit the first $15,000 of your bodily injury claim and the first $25,000 of your property damage claim. We strongly encourage every driver in Louisiana to carry proper amounts of auto insurance.
Free initial consultation
If you or a loved one has been in a car accident, call today to discuss your case with a Baton Rouge personal injury attorney. If you can't come to our office, we can come to you.