Louisiana Uninsured Motorist Lawyer
Louisiana Personal Injury Attorney Handling Uninsured Motorist Claims
Louisiana law requires that every driver carries liability insurance. However, some drivers do not carry insurance, or do not carry sufficient amounts of insurance. Uninsured/underinsured motorist (UM/UIM) coverage protects you when you have been in an accident with someone who is not properly insured. If you have been injured in a car accident and the other driver does not have insurance, a lawyer can help you understand your rights and pursue your claim.
Contact the Law Offices of Scott T. Gegenheimer today. Our law firm is located in Baton Rouge and represents injured people across Louisiana.
Baton Rouge Insurance Liability Lawyer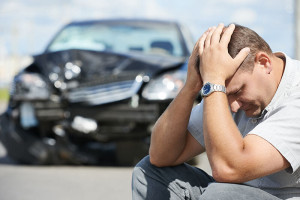 Many people believe that their insurance rates will go up if they file a UM/UIM claim. This is not the case, as Louisiana does not allow insurance companies to raise their rates when a policyholder files a claim. If you have UM/UIM insurance, you will be able to receive the same payments you would receive if the negligent driver had proper insurance, up to the limits of your policy.
You can still run into difficulties filing a UM/UIM claim. Insurance companies work hard to minimize the amounts of money they pay in claims. If you have an experienced personal injury lawyer on your side, your insurance company is more likely to treat your claim with the respect it deserves.
Our office also handles insurance bad faith claims. For instance, if you file a claim with an insurance company, it must make an "unconditional tender" or settlement offer, within 60 days. If the insurance company does not make a settlement offer in the appropriate time, they can be liable for extra damages, including attorney's fees. Our law firm will fight for your rights and make sure that you are treated fairly in an insurance dispute.
No Fee Unless You Collect • Free Initial Consultation
If you have been in a car accident with an uninsured motorist, or have any kind of dispute with an insurance company, contact the Law Offices of Scott T. Gegenheimer today. If you cannot come to our office, we will come to you.