Louisiana Dog Bite Attorney
Experienced and Skilled Louisiana Dog Bite Lawyer
Although dogs are known as man's best friend, sometimes they can be your worst enemy. Every year more than 4.7 million people are bitten by dogs. Dog bites or dog attacks can cause severe injuries to you or your child. Children are often victims of dog bites due to their smaller stature. In fact, the rate of child dog bites is highest for children ages 5 to 9.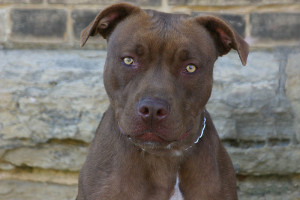 If you or your child has been bitten by a dog, you need an experienced Louisiana dog bite lawyer who can help you hold the responsible parties accountable. At the Law Offices of Scott T. Gegenheimer, we pride ourselves on our aggressive representation and our commitment to providing personal, attentive service. Our attorney, Scott Gegenheimer, has more than 20 years of experience he can bring to your dog bite case. Contact us today.
No Fee Until You Collect • Free Initial Consultation
When a dog bites, attacks or mauls someone, it can lead to serious, lasting injuries. Bites to the face or neck can require cosmetic surgery to repair the scarring. When a child is bitten by a dog, he or she may require counseling and therapy to recover from the physical and emotional trauma. Our law firm will not rest until we have recovered full compensation for your medical expenses, pain and suffering and lost income.
Knowledgeable Baton Rouge Dog Attack Attorney: Strict Liability Law
When it comes to dog bites, Louisiana is a strict liability state. Strict liability means that if you or your child has been bitten or injured by a dog, the dog owner is liable and required to pay for your injuries, unless the dog was provoked. You can be sure that if you hire the Law Offices of Scott T. Gegenheimer, we will find every possible source of compensation for your injuries. In dog bite cases, the most frequent source of compensation is the homeowner's insurance policy. We can examine the facts of your case and explain your options and Click Here.
Contact a Baton Rouge Dog Attack Lawyer
If you or your child has been seriously injured by a dog, call or e-mail the Law Offices of Scott T. Gegenheimer today. We offer a free initial consultation to discuss your case with an experienced Baton Rouge animal attack attorney. If you can't come to us, we will come to you.
For more Dog Bite information – Click Here