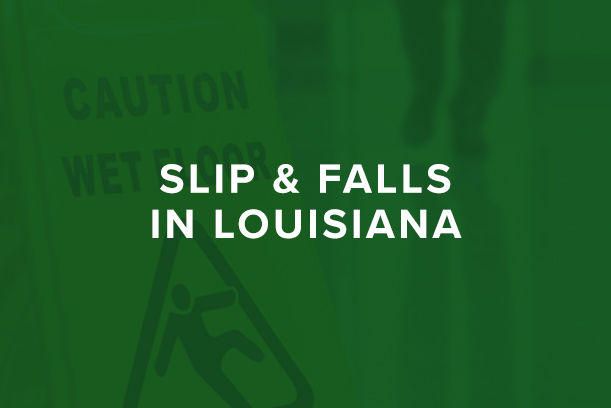 In Louisiana, Rain can Make it Easier for You to Slip and Fall if Property Owners Don't Maintain their Businesses
It rains in Louisiana year-round and while the rain keeps the sugar cane growing, it can sometimes result in injuries for you or someone you know.
Remember to take extra precaution during rainy days and know what you and property owners are responsible for when it's raining. Caution is required from both sides or slip and fall injuries may be the result.
How Rainy Days Create the Perfect Storm for Slip and Fall Injuries
Frequent rainfall can lead to dangerous walking conditions in Louisiana. Your normal day at the grocery store could lead to an injury if you are not cautious and the store doesn't take appropriate precautions.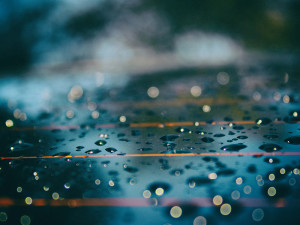 With Louisiana being prone to flooding and water build up in low areas, it is important to watch your step when walking outside. Potholes, uneven stairs, and cracked sidewalks can all be hidden or forgotten when it's raining. Remember to tread carefully when it's raining to avoid an accident.
Walking indoors can be just as dangerous. Water is tracked into stores and businesses regularly during downpours. With wet shoes and dripping umbrellas, floors can easily become a hazard. Be careful when walking on slippery, wet floors.
Responsibility to Prevent a Slip and Fall Accident
Avoiding a slip and fall accident is a joint effort from both you and the owner of the property you are on.
You have a responsibility to avoid obvious dangers that can put you at risk for injury. For example, if you see that a floor is wet, you cannot purposely walk through the wet area and expect it to be the property owner's fault when you are injured. If you see a wet floor and decide to walk through it then you accept the risks and outcomes that may occur as a result of your decision. You must act as a reasonable, prudent person and avoid putting yourself at risk.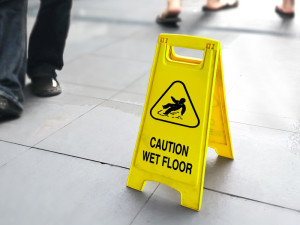 A property owner's responsibility comes in when addressing the maintenance of the property. Landowners are expected to keep their property in good shape and to fix problems that could cause injuries. Stores and restaurants should also take active measures to protect their patrons from falling on a wet or slippery surface.
Louisiana law on this subject states that a property owner is responsible for damage caused by his or her property if it is a result of neglect. If the owner of a property knows or should have known about a broken step or loose handrail and refused to fix it, then they will likely be responsible for any resulting injuries.
During the rainy Louisiana days, remember to be extra careful when walking so you avoid a slip and fall accident. If you do slip and fall and believe the property owner is at fault, call Scott T. Gegenheimer. He will help you get the compensation you need to heal from your injuries.
---
This site is intended purely as a resource guide for educational and informational purposes and is not intended to provide specific legal advice. Any information provided on this site should not be used as a substitute for competent legal advice from a professional attorney in your state. The use and receipt of the information offered on this site is not intended to create, nor does it create, an attorney-client relationship. The content of an e-mail sent to Scott T. Gegenheimer Attorney at Law or any of its attorneys will not create an attorney-client relationship and will not be treated as confidential.