Baton Rouge Serious Injury Accident Lawyer
Louisiana Personal Injury Lawsuit Attorney
Serious injuries can leave a victim requiring a lifetime of medical care, life accommodations and rehabilitation. When lost wages, medical bills, and pain and suffering start to make an individual and his or her family wonder who is responsible, seek out information and guidance from a knowledgeable serious injury lawyer.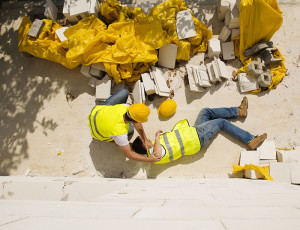 The Law Offices of Scott T. Gegenheimer has more than 20 years of experience representing people who have been severely injured in accidents of all kinds. If you or a loved one has suffered a brain injury, a spinal injury, the loss of a limb (amputation), or any type of injury that has changed the way you live your life, we want to talk to you. If you are unable to come to our office, we can come to you. Contact our office today to schedule a consultation with a knowledgeable Louisiana injury lawyer.
Types of Serious Injuries
Throughout our years of practice, we have handled numerous serious injury cases for our clients in Baton Rouge and the surrounding areas. We are sensitive to the needs of clients who are suffering from a wide variety of injuries, including:
Broken bones
Severe lacerations and abrasions
Unfortunately, some serious injury situations turn into accident fatalities. When a death has occurred as the result of someone else's negligence, it may be possible to file a wrongful death claim on behalf of the surviving family members.
You do not have to face your serious injuries alone. Our firm is here to help you get the compensation you deserve for the injuries you have suffered, as well as address any legal matters that may arise after the initial personal injury matters are settled.
Contact a Baton Rouge Serious Injury Accident Attorney • Free Initial Consultation
If you have been seriously injured, contact the Law Offices of Scott T. Gegenheimer today for a dedicated Louisiana trauma claim and injury lawyer. If you can't come to us, we will come to you.