Baton Rouge Truck Accident Lawyer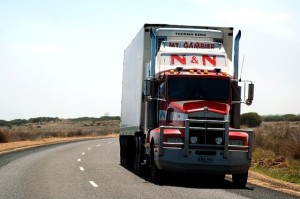 Baton Rouge is a transportation hub and a busy shipping area. As a result, we get a lot of truck traffic. 18 wheelers fly through the I-10/I-12 corridor, intimidating other drivers and risking the safety of everyone on the road. When these trucks cause accidents, the injuries that result are almost always severe. If you have been in an accident with a truck, you need money to pay for your medical expenses, your lost income, and your pain. You need someone who will bring the fight to the trucking company and any other responsible parties. Contact the Law Offices of Scott T. Gegenheimer today.
Our law firm provides experienced, skilled representation. For over 20 years, Scott Gegenheimer has helped seriously injured men, women and children. Our firm provides attentive service in a welcoming atmosphere, while working hard to make sure our clients get the money they need for their injuries.
Louisiana 18 Wheeler Crash Lawyer
Semi-trucks are the largest vehicles on the road. When they collide with a car, anyone inside the car faces the possibility of serious injury or worse. We are able to help people who have suffered all kinds of injuries, such as the following:
Brain injury
Spinal cord injury/paralysis
Back or neck injuries
Loss of limb/amputation
Broken bones
Truck accidents are more complex that car accidents in many ways. One major difference is that semi-trucks are required to carry a minimum of $750,000.00 in liability insurance. With this much at stake, the trucking company's insurer will fight hard to limit what they have to pay.
Additionally, there can be any number of liable parties in a truck accident, including the owner of the cab, the owner of the trailer, the company that loaded the cargo, the truck driver, and others. We will undertake a complete investigation into the causes of the accident. Once we have determined which parties are at fault, we will seek full compensation for your injuries.
Free Initial Consultation • No Fee Until You Collect
If you or a loved one has been injured in a truck accident, contact the Law Offices of Scott T. Gegenheimer.